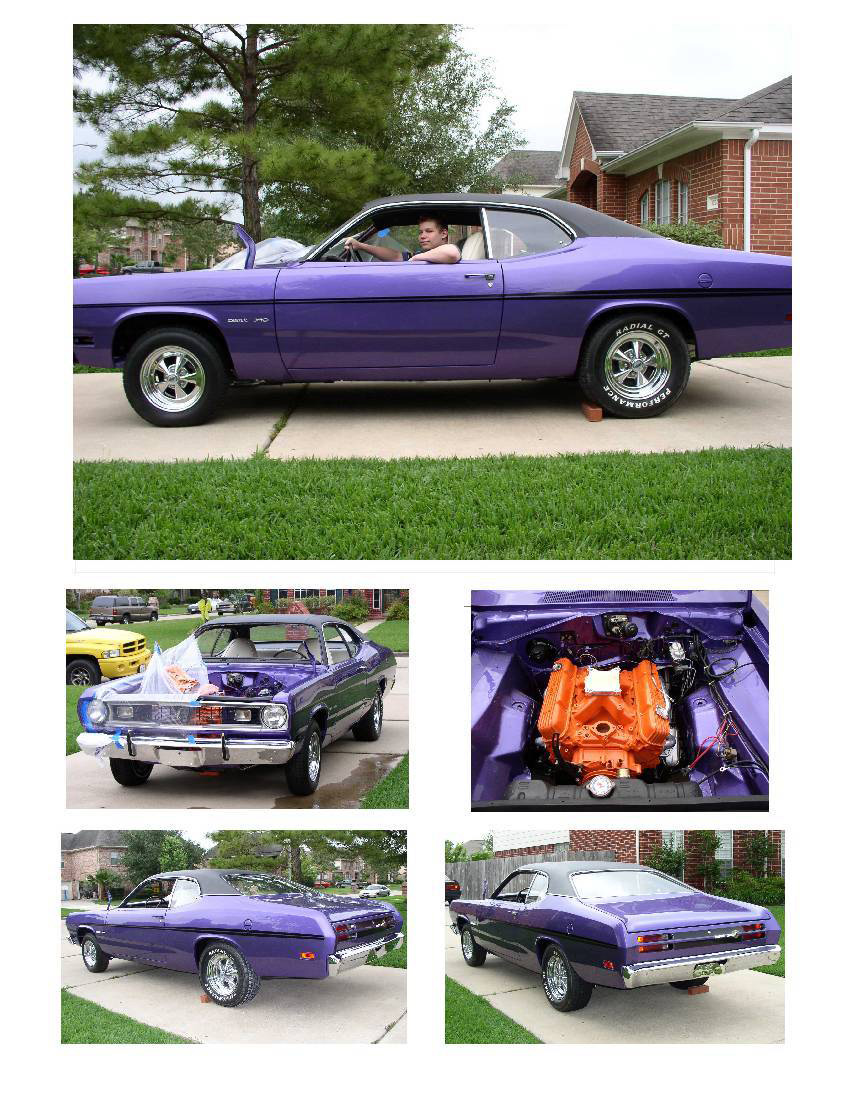 1970 340 4 SPEED
Someday I hope to get it finished.
It's a '70, 340 4-speed, In-violet, tuxedo white buckets, door panels w/ black carpet and headliner interior. Rear speaker and window defogger, front disc brakes, bumper guards (F &R), twin scoop hood.
The engine is modified and runs a 4:10 rear with competition engineering traction bars.
It has been put back to original (outside and inside), just a modified drive-train. It has a '68 block.
I also have a 68 Chrysler 300, 2dr with 440 6-Pac, a 55 Imperial and a 69 Dart GTS 383 auto car.